Denise Searle
Founder, Owner
Denise has had a passion for fitness since she was a young girl. She is a certified fitness trainer, Pilates, Gyrotonic ® and Gyrokinesis ® instructor, laser therapist, cryoskin therapist & cryotherapist.
After starting the Art of Fitness, Aspen's longest running Pilates studio, over 25 years ago, Denise  decided to expand her practice in order to help people on a deeper level. She explored many different therapies and treatments to arrive at the collection of offerings now provided by The Fix. Denise continues to explore the innovative and evolving world of body therapy and will continue to discover new opportunities to bring to The Fix as workshops, special guests and new services. Her mission is to help people feel better and heal faster naturally.
Dr. Giora Hahn, MD
Medical Director
Dr. Giora Hahn, MD is a board certified anesthesiologist specializing in Pain Management in Aspen, Colorado. He graduated with honors from University of Missouri/ Kansas City Campus, School of Medicine in 1991. Having more than 27 years of diverse experience, Dr. Giora Hahn is affiliated with Aspen Valley Hospital, Valley View Hospital, and Grand River Hospital District.
Dr. David Applebaum, MD, F.A.C.S
Plastic Surgeon
Dr. David Applebaum is a highly respected board certified Plastic Surgeon in private practice in Boca Raton, FL since 1991. Due to his love for the Aspen area, he has expanded his practice to the Aspen area and has been treating patients in Aspen for the past 5 years. He has been a medical consultant for skin care companies, and on numerous pharmaceutical advisory panels. He currently instructs and lectures nationally on advanced injection techniques in neurotoxins and dermal fillers.
He has been awarded Castle Connolly Top Doctors status for several years. 

He is a member of The American Society of Plastic Surgeons, The American Society for Aesthetic Plastic Surgery, The American Society for Laser Medicine and Surgery, and a Fellow of the American College of Surgeons.
Marcy Maloy
Business Manager, Treatment Specialist
Marcy grew up in Northern NJ, before attending Boston University. In 1989, she started working part time as a dental assistant and achieved National Board certification in 1996. Her career in dentistry has taken her from Boston to New York, Chicago, and ultimately Aspen, in 2013. She is an avid skier, and spent several seasons teaching in the children's program here. She became a PSIA certified ski instructor in 2015. In the warmer months, Marcy enjoys paddle boarding with friends and exploring trails with her pug, Stella. She also loves to cook and take in live music whenever possible.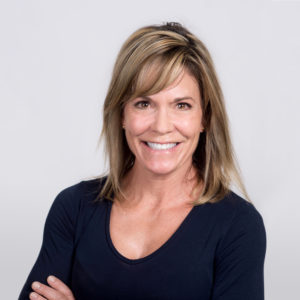 Jeanne Marie Cancilla, RN, BSN
IV Specialist, Treatment Specialist
Jeanne moved to Aspen in 2001 to take a "seasonal" job as an Operating Room nurse at Aspen Valley Hospital.  She drank the juice and fell in love with the valley and all mother nature had to offer, shifting Aspen to be her permanent home.  She received her nursing degree from University of Michigan.
Always being active in life, she also launched herself into the fitness industry and is holds certifications in mat and equipment Pilates, Barre, and High Intensity Interval Training. She has taught various classes throughout the valley for the last 10 years.
Jeanne has extensive experience in IV Therapy and Vitamin supplementation to support health & wellbeing. She believes that a proactive approach to health & wellness is imperative to maintaining a healthy balance in life.
Deborah 'Ducky Coombe, RN
IV Specialist
A a native of Aspen, Colorado, Ducky has dedicated her professional career as a medical professional. Her passion for skiing and outdoor activities blended early on with the two starting as an Aspen Ski Patrol and Powder Tour Guide. Coordinating the seasonal fluctuations, Ducky started working at Aspen Valley Hospital and Aspen Ambulance District as EMT-I. Since becoming a nurse in 2005, she has worked in the ER and OR. Presently, she is working in the Perioperative Department. Her college degree in Wildlife Filmmaking and Photography has allowed for many adventures around the world.
Working for The Fix allows her medical knowledge and IV skills to assist with therapies for the clients achieving optimal wellbeing.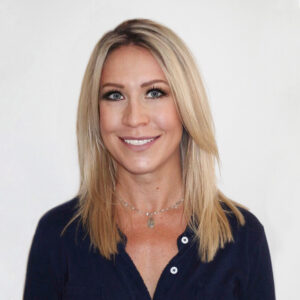 Trudi Olson-Feast RN,BSN
IV Specialist
Already a Colorado native, Trudi moved to the valley in 2007 after completing her RN at Denver School of Nursing in Denver, CO. She has always had a passion for healthy living and believes it to be essential to wellbeing. She is an avid outdoor adventurist and participates in all activities this valley has to offer. "I truly try to emulate the healthy lifestyle I am passionate about to be an example for my kids and my patients so there may create a desire for them to do so as well". She has spent most of her nursing career in the surgery department at AVH for over a decade. However, Recently she is beginning the journey of becoming a nurse practitioner and believes the FIX is "Where it's at".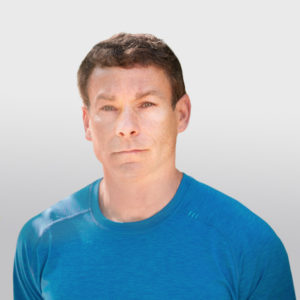 Bill Fabrocini, PT, CSCS
Physical Therapist, Consultant
Bill Fabrocini is a clinical specialist in orthopedic physical therapy and sports performance training coach. He has worked at the Aspen Club Sports Medicine Institute in various capacities since 1989 along with running his own training and consulting business, Bill Fabrocini LLC.
Bill specializes in chronic injuries such as back and hip pathology that are the result of repetitive movement dysfunctions. He has focused much of his work on the integrative concepts of posture, stability, and mobility and how they influence human movement. He has published numerous articles and lectured extensively with regards to these concepts and their correlation to loads and stresses on biological tissues as well how they influence the durability of the human body.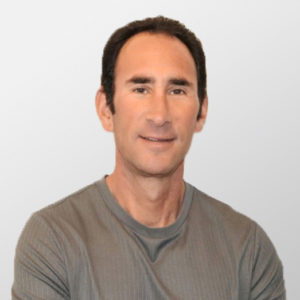 Larry Feinman, DC, CSCS, FMT
Treatment Specialist
Larry has been in the health and fitness field for over 25 years.He has worked with people of all ages including athletes, fitness enthusiasts, children and the elderly. Larry's chiropractic background provides him with extensive knowledge of both the muscular and skeletal systems which allows him to accurately evaluate and treat musculoskeletal injuries.
Larry's laser work is focused on pain relief and the treatment of soft tissue injuries and inflammation. He also utilizes the laser for enhanced athletic performance and recovery.
Larry is committed to providing exceptional, focused and detailed care to all clients.
Rian Overcash
Nutrigenomics
Rian Overcash is a certified nutrigenomic counselor and owner of Habit Method Health, innovative wellness consulting.
After a decade long struggle with an autoimmune disease that was nearly impossible to diagnose, I am sympathetic to my client's frustrations. My clients have referred to me as a medical sherpa; a guide to help them navigate a path forward.
Through genomic testing, education and advocacy, I aim to introduce clients to testing options, practitioners, nutritional support to aid their journey to optimal health.
Remy Ogden
Treatment Specialist
Remy grew up in Bend, Oregon before moving to Colorado in 2017 to attend Colorado State University. She graduated with a B.S in Health and Exercise Science with a concentration in Sports Medicine.
During school she did research in cardiovascular physiology through the Human Performance and Clinical Research Laboratory. As an avid climber, long-distance runner and mountaineer, she uses her passion for exercise physiology as a means to better understand optimal athletic performance.
She moved to the Aspen area to work for the Bridging Bionics Foundation, a physical therapy clinic that helps people with varying neurological impairments to regain mobility.
She attempts to approach her own health holistically, integrating modalities like acupuncture, Chinese medicine and herbology, energy work, and nutrition.
You can find her doing cold immersion in alpine lakes, or scrambling around Colorado's rocky expanse.
David Berkson
Kinetic Chain  / 
Manual Therapist, Treatment Specialist
David Berkson is a nationally certified massage therapist (NCBTMB) with over 7,000 hours of experience. He specializes in myofascial release therapy and meridian therapy. Myofascial release therapy unlocks and releases joint and muscular pain through stretching and manipulating the body's fascia, tendons, and ligaments. This outer fascia encapsulates a majority of the nerves and sense receptors. Meridian therapy connects and releases of the body's neurological energy lines. These techniques also increase general flexibility throughout the entire body. David's unique style of blending both eastern and western techniques takes his clients to a wonderful place of balance, which allows the body to regain a state of homeostasis. His techniques help people with neck & back pain, herniated discs, sciatica, scoliosis, sports injuries & torn or pulled muscles, among a long list of ailments.
David also uses a combination of deep tissue techniques, such as structural integration, neuromuscular therapy, trigger point therapy & active release. These structural techniques along with restoring, releasing, and activating the fascial lines and meridian lines (similar to Chinese medicine) make David's touch quite unique. If you like, David will also explore the cause of your pain or discomfort and will provide stretches and exercises for you to do at home.
Patrick Sagal, BS, MA, LMT
Kinetic Chain  / 
Manual Therapist
Patrick Sagal has over 20 years experience as a massage therapist in Aspen. He has a Bachelor's in Biology and a Master's degree in Education from the University of New Mexico, and is a Licensed Massage Therapist in Colorado. His multicultural health perspective of Western, Chinese, and Ayurvedic comes from studying in the U.S., China, India, Thailand, and Brazil. His specialties helping to rebalance the kinetic chain include deep tissue release, therapeutic and sports massage,  corrective stretching and breath work, craniosacral therapy, and chi nei tsang. His clients include professional skiers, tennis players, cyclists, NFL football and NHL hockey players.
Patrick's passion is 'Skiing for Peace', helping to grow skiing in remote places around the world.
Maria Crane, LMT, MMP, LDM
Kinetic Chain / 
Manual Therapist, Treatment Specialist
Maria is a Licenced Massage Therapist in the state of Colorado that has been treating locals and visitors in Aspen and the roaring Fork Valley since 2015.
She is passionate about having an active and healthy lifestyle, reason why she helps people heal from chronic pain. Maria is certified and specializes in various different therapies such as: Lymphatic Drainage Massage, Medical Massage Practitioner, Sports massage, Shiatzu, Reflexology, Prenatal and Cupping Massage.
Originally from Argentina, she moved to the United States 15yrs ago. She lives in the Roaring Fork Valley with her husband and two kids.
When Maria is not treating her clients through therapeutic treatments you can find her on the slopes in winter, camping year round or in one of her favorite hiking trails in summertime.
Joe Kistner, LMT
Kinetic Chain / 
Manual Therapist
Joe Kistner has been a student of massage and bodywork for 40 years. He is a Colorado Certified Massage Therapist, a member of the AMTA, and holds certifications in an extensive list of orthopedic and sports therapies. He attended the Boulder School of Massage. Joe holds the distinction of becoming one of the first Muscle Activation Techniques (MAT) Specialists in the country. Most recently Joe holds certifications in 3 levels of Z-Health, a joint mobility-based therapy.
He is the creator of the Total Body Stabilization (TBS) Method. TBS focuses on the brain and its role to provide joint stability by communicating with the muscles throughout the body. This groundbreaking method can reduce tightness and pain in just one session. TBS is a cutting-edge modality that views foot stability as the key to enhance performance and expedite injury rehabilitation time.
His clientele includes all levels of athletes from the world's top skiers, snowboarders, and tennis players, to golfers from the PGA, LPGA, and Senior Tours.