Denise Searle
Founder, Owner/Operator
Denise has had a passion for fitness since she was a young girl. She is a certified fitness trainer, Pilates, Gyrotonic ® and Gyrokinesis ® instructor, laser therapist, cryoskin therapist & cryotherapist.
After starting the Art of Fitness, Aspen's longest running Pilates studio, over 20 years ago, Denise  decided to expand her practice in order to help people on a deeper level. She explored many different therapies and treatments to arrive at the collection of offerings now provided by The Fix. Denise continues to explore the innovative and evolving world of body therapy and will continue to discover new opportunities to bring to The Fix as workshops, special guests and new services. Her mission is to help people feel better and heal faster naturally.
Dr. Giora Hahn, MD
Medical Director
Dr. Giora Hahn, MD is a board certified anesthesiologist specializing in Pain Management in Aspen, Colorado. He graduated with honors from University of Missouri/ Kansas City Campus, School of Medicine in 1991. Having more than 27 years of diverse experience, Dr. Giora Hahn is affiliated with Aspen Valley Hospital, Valley View Hospital, and Grand River Hospital District.
Patsy Kurkulis
Business Manager
Having lived in Paris, New York City, and San Francisco before arriving to Aspen, Patsy's life-journey is rich with varied experiences. Her skill sets include financial management, operations, human resources, sales, and her compass is clear - engaged with her husband and two wonderful children and compassion for others, and align her passions to add value and make a difference.
Anita Rayburn, Treatment Manager
Massage Therapist, Cryotherapist, Laser Therapist, Cryoskin Therapist, SculpSure
Anita, an Aspen native, is an accomplished massage therapist with almost 20 years of experience in deep tissue and therapeutic massage.  Anita uses various techniques like the Theragun, cupping, and multiple massage modalities to restore your body to full function.  She offers most services provided by The Fix which include CryoSkin for toning, facials and fat reduction, Thor Laser for healing at the cellular level, and Cryotherapy for rapid inflammation reduction.  Anita has been at The Fix since it's inception and looks forward to helping you find the therapy that will be most beneficial for you.
Trudi Olson-Feast RN,BSN
IV Specialist
Already a Colorado native, Trudi moved to the valley in 2007 after completing her RN at Denver School of Nursing in Denver, CO. She has always had a passion for healthy living and believes it to be essential to wellbeing. She is an avid outdoor adventurist and participates in all activities this valley has to offer. "I truly try to emulate the healthy lifestyle I am passionate about to be an example for my kids and my patients so there may create a desire for them to do so as well". She has spent most of her nursing career in the surgery department at AVH for over a decade. However, Recently she is beginning the journey of becoming a nurse practitioner and believes the FIX is "Where it's at".
Mallery Tarrant, RN, BSN, CEN
IV Specialist
Mallery is a registered nurse with over four years of experience specializing in emergency and critical care medicine. She earned dual Bachelors Degrees in Biomedical Science and Nursing while living in Michigan and now works as a travel nurse throughout the country with her current position in the Emergency Department at Aspen Valley Hospital. She is loving her time in the Valley and spends as much of it as she can on the slopes!
Jeff Hendra MSPT, MTC, SCS, CGFI
Physical Therapist & Certified Manual Therapist with an emphasis in spinal mobilization and manipulation
Jeff Hendra is a physical therapist with over 20 years of experience in orthopedics and sports medicine. He holds a Masters degree in Physical Therapy from Grand Valley State University and is a Certified Manual Therapist through The University of St. Augustine. His specialties as a manual therapist include myofascial and deep tissue release, joint manipulation, fascial stretching, dry needling, cupping and corrective exercise.
A native of Marquette, Michigan, Jeff was the Head Physical Therapist on the PGA Tour for 12 years and is a Certified Golf Fitness Instructor through Titleist Performance Institute. His interests include traveling, fitness, hockey and music.
Jessica Krane, M.S., R.D.
Registered Dietitian & Personal chef
Jessica received her Masters in Science and R.D. from Boston University and completed her dietetic internship at Columbia University in New York.  She holds a Master Chef degree from The Cambridge School of Culinary Arts and attended Matthew Kenney's Culinary School for Raw Cuisine, Level 1.
Jessica brings significant experience in nutrition, health counseling and cooking. As a dietitian, Jessica counsels and cooks for adults and children on a range of health issues, including sports nutrition, obesity, weight loss, weight management, pre and postnatal nutrition, diabetes, cancer, autism, ADD, ADHD, IBD, mood disorders and depression. She provides services that enable her clients to lead a healthier and happier life.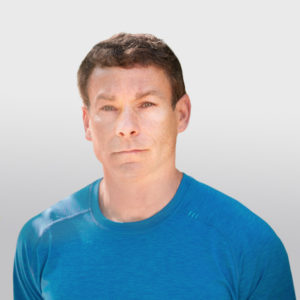 Bill Fabrocini, PT, CSCS
Personal Training, Physical Therapy
Bill Fabrocini is a clinical specialist in orthopedic physical therapy and sports performance training coach. He has worked at the Aspen Club Sports Medicine Institute in various capacities since 1989 along with running his own training and consulting business, Bill Fabrocini LLC.
Bill specializes in chronic injuries such as back and hip pathology that are the result of repetitive movement dysfunctions. He has focused much of his work on the integrative concepts of posture, stability, and mobility and how they influence human movement. He has published numerous articles and lectured extensively with regards to these concepts and their correlation to loads and stresses on biological tissues as well how they influence the durability of the human body.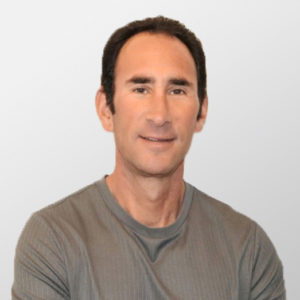 Larry Feinman, DC, CSCS, FMT
Laser Therapy, Personal Training and Functional Movement Taping
Larry has been in the health and fitness field for over 25 years.He has worked with people of all ages including athletes, fitness enthusiasts, children and the elderly. Larry's chiropractic background provides him with extensive knowledge of both the muscular and skeletal systems which allows him to accurately evaluate and treat musculoskeletal injuries.
Larry's laser work is focused on pain relief and the treatment of soft tissue injuries and inflammation. He also utilizes the laser for enhanced athletic performance and recovery.
Larry is committed to providing exceptional, focused and detailed care to all clients.
Anya Barel
Front Desk Manager and Treatment Specialist
Anya holds of Bachelor of Arts degree from the University of Amsterdam and is currently continuing her education at Colorado State University, studying nutrition and dietetics. Originally born in Illinois but spent many years in Aspen throughout her childhood. She loves to work in the field of wellness and is excited to learn as much as she can.
Kristin Koehler, Medical Aesthetician 
Massage Therapist, Cryotherapist, Laser Therapist and SculpSure
Kristin Koehler is an accomplished medical aesthetician and massage therapist with 29 years of experience in the industry.
She is a dedicated professional who is uniquely qualified in providing each client with customized service through knowledge, passion and commitment.
Additionally, Kristin holds a business degree from the University of Colorado and is a trained EMT which gives her an even greater understanding regarding skin and muscular functions.
Prior to returning to Colorado after spending much of her youth in Snowmass and young adult life in at Aspen she worked at a medical spa and then owned her own day spa in Florida. As a young adult in Aspen Kristin owned a small spa and worked in the chiropractic/physical therapy arena.
She is experienced in hyrdafacials, chemical peels, plasma pen treatments, micro-needling, micro-dermabrasions and dermaplaning.
Additionally, she has a strong knowledge of deep tissue, trigger point therapy, sports massage, pregnancy massage, cupping, body stretching and ROM.
Maria Gonzales, Aesthetician 
Aesthetician and Massage Therapist
Maria Gonzales is a professional product formulator, skilled aesthetician and trusted massage therapist.
After 20 years of experience as an ambassador to the healing arts, Maria's dedication to holistic body care and all-natural esthetics shows in her spa-grade bath and beauty experience. She has a degree in Kinesiology, completed the massage therapy program at Mountain Heart School in Crested Butte, CO, studied in Thailand and Hawaii. She has maintained a high profile clientele in Aspen, accumulating 20k hrs of experience that has taken her around the globe as a personal massage therapist on a Motor Yacht.
Currently, she is the Owner/Operator of Bath Asana CBD skincare for Face and Body, reflecting years of experience within the spa and wellness industry. Along with creating face and body rituals, her skills include deep tissue, point work, stretching, hot stones, therapeutic massage and facials using hot and cold implements, steaming, masks, LED lights for a complete Bath Asana experience.
Jeanne Ruggles
Massage Therapist
Jeanne has been practicing massage full time since 1994, starting her career in her forties after a major career change. A graduate of the Rolf Institute in Boulder, Jeanne is passionate about the benefits of touch and movement. She studied at the Massage Institute of Colorado and later trained in Pilates, Gyrotonic™ (with Julio Horvath, its creator), and Feldenkrais, which was pivotal in Jeanne's perspective of the benefits of touch and movement therapy.
Though Jeanne does not practice Feldenkrais in a conventional manner, her massage practice is heavily influenced by the Feldenkrais method.
David Berkson
Massage Therapist
David is most concerned with an individuals structure and their inherent balance. he has developed and incorporated many techniques in his style of bodywork/massage. Intuitively flowing and releasing the bodies different layers of fascial tissue he can realign a person body and thus increasing more flexibility and range of motion. Most everyone has had numerous injuries, sprains and accidents, these all can accumulate into tightness, decreased movement and aches and pains. Through a series of sessions David can help elevate many of these current issues and than release these deeper and older wounds. The whole precess lead to a more flowing and homeostasis life.