Denise Searle
Founder, Owner
Denise has had a passion for fitness since she was a young girl. She is a certified fitness trainer, Pilates, Gyrotonic and Gyrokinesis instructor, laser therapist, cryotherapist, phlebotomist and IV specialist.
After starting the Art of Fitness, Aspen's longest running Pilates studio, over 25 years ago, Denise  decided to expand her practice in order to help people on a deeper level. She explored many different therapies and treatments to arrive at the collection of offerings now provided by The Fix. Denise continues to explore the innovative and evolving world of body therapy and will continue to discover new opportunities to bring to The Fix as workshops, special guests and new services. Her mission is to help people feel better and heal faster naturally.
Dr. Giora Hahn, MD
Pain Specialist
Dr. Giora Hahn, MD is a board certified anesthesiologist specializing in Pain Management in Aspen, Colorado. He graduated with honors from University of Missouri/ Kansas City Campus, School of Medicine in 1991. Having more than 27 years of diverse experience, Dr. Giora Hahn is affiliated with Aspen Valley Hospital, Valley View Hospital, and Grand River Hospital District.
Dr. Rand McClain
Regenerative & Sports Medicine Specialist
Rand McClain, DO, is a dedicated regenerative and sports medicine specialist who enjoys helping patients with their complex medical care and providing insightful patient education at Regenerative & Sports Medicine in Santa Monica, CA. He is the author of the best-selling book, Cheating Death: The New Science of Living Longer and Better, where he explores his own journey with longevity and the latest restorative healing technologies that can help anyone live life to the fullest while looking and feeling better.
As a dedicated osteopathic physician, Dr. McClain enjoys studying nutrition, exercise, herbs, supplements, acupuncture, and traditional Chinese medicine in his professional as well as personal life. He is also on the cutting-edge of the latest research and technologies being explored in the medical community including stem cell treatments, bioidentical hormone replacement therapies, hyperbaric oxygen treatments, IV drips that reduce trauma and anxiety, cryotherapy, human performance health programs, and futuristic healthspan treatments.
Both a medical professional and a patient, Dr. McClain has undergone more than 20 surgeries, has artificial discs or fusions in about one-third of his vertebrae, artificial right and left hips, an artificial shoulder to come, has rerouted nerves, atrial fibrillation and atrial flutter, survived prostate and skin cancer, and bacterial meningitis. But, by following his own medical advice, in his sixties he is still virulent and able to achieve physical challenges that people decades younger would not even attempt, like climbing Mount Ventoux, the toughest climb in the Tour de France. Dr. McClain received his medical education from Western University of Health Sciences in Pomona, California. He completed his residency at Keck Medicine of University of Southern California (USC) Hospital in Los Angeles, CA. Prior to pursuing a career in medicine, Dr. McClain was a professional athlete, accountant, and actor.
Jennifer Dobias
Front Desk Manager & Treatment Specialist
Jennifer left the confines of city life in the south suburbs of Chicago at the end of 2019 to explore all the adventures that Colorado has to offer. She has spent most of her career in hospitality and derives gratification from helping people and making their lives better.
Jennifer strives to foster a healthier more vibrant life by choosing organic, becoming educated on nutrition and leading a balanced life-style. She loves to engage in outdoor activities such as cross-country skiing, river rafting, camping and hiking.
Deborah "Ducky" Coombe, RN
IV Specialist, Treatment Specialist
A a native of Aspen, Colorado, Ducky has dedicated her professional career as a medical professional. Her passion for skiing and outdoor activities blended early on with the two starting as an Aspen Ski Patrol and Powder Tour Guide. Coordinating the seasonal fluctuations, Ducky started working at Aspen Valley Hospital and Aspen Ambulance District as EMT-I. Since becoming a nurse in 2005, she has worked in the ER and OR. Presently, she is working in the Perioperative Department. Her college degree in Wildlife Filmmaking and Photography has allowed for many adventures around the world.
Working for The Fix allows her medical knowledge and IV skills to assist with therapies for the clients achieving optimal wellbeing.
Pamela Bastidas, RN
IV Specialist, Treatment Specialist
Born and raised in Chile, Pamela started her nursing career in 2001 as an Intensive Care Nurse in Santiago Chile. She has worked in Intensive Care in New Hampshire and Florida. The love for the outdoors brought her to Aspen in 2018 when she moved with her husband and young son and joined the perioperative department at Aspen Valley Hospital.
Pamela has made the valley her home, she enjoys everything the mountains have to offer. The Fix has been an opportunity to stay connected to the community providing health and wellness care.
Gary Whiseant, RN
IV Specialist
Gary is a Registered Nurse with over twenty five years of experience in the emergency department. He has worked in a variety of emergency departments from level one trauma centers to critical care access hospitals. As a child Gary dreamed of living in Western Colorado after spending many family vacations in the area. He fulfilled that dream 30 years ago when he moved to the area. Prior to working as a registered nurse Gary worked as an EMT on an advanced life support ambulance for three years. Gary is currently working at Aspen Valley Hospital alongside The Fix.
LaMae Turk
Phlebotomist, IV Specialist
LaMae is a Nationally Certified Phlebotomist Technician with additional certifications in IV Therapy. With her seven years of hospital experience, she is excited to contribute her knowledge to The Fix team! A North Dakota native, LaMae came to Aspen as a travel phlebotomist and immediately fell in love with the community and the adventures this valley provides. When not working at AVH or the Fix, you can probably find her out on the mountain! 
John Demase,RN
IV Specialist
Surgical Recovery and IV specialty RN working in the Clinical/hospital setting since 2015. Husband and father of 2, Avid lover of the outdoors and all the high intensity activities the Roaring fork Valley has to offer.
Erik A. Wehse, MBS
Business Relations & Marketing
An Aspen native, Erik was raised moving through the mountains. His passion for health and wellness started as a young soccer player and continued through his graduate studies at Keck Graduate Institute where he received a Masters of Business & Science. Now an ultra runner, Erik was driven to The Fix where he continues to live his passion for helping others in their fitness journey as well as learning and curating cutting edge performance and recovery optimizing therapies.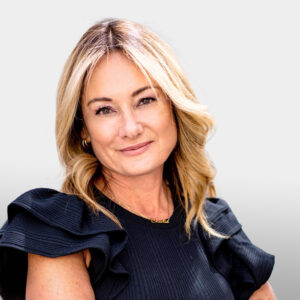 Chantal "Charlie" Henderson
Esthetician
Chantal is a licensed Esthetician in the state of Colorado and has extensive experience in the world of wellness including having studied perfumery in Grasse, France. She is passionate about high altitude skincare, anti-aging and longevity. Her approach to skin is all about barrier protection, hydration and an overall holistic outlook on one's total health. Originally from South Africa, Chantal has lived all over the world, finally settling here in Aspen 8 years ago. She is an avid equestrian, hiker and skier and never leaves the house without wearing SPF!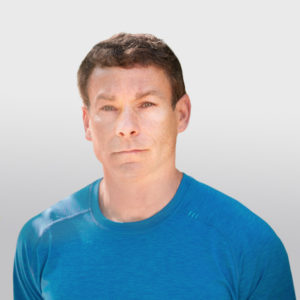 Bill Fabrocini, PT, CSCS
Physical Therapist Consultant and Performance Trainer
Bill Fabrocini is a clinical specialist in orthopedic physical therapy and sports performance training coach. He has worked at the Aspen Club Sports Medicine Institute in various capacities since 1989 along with running his own training and consulting business, Bill Fabrocini LLC.
Bill specializes in chronic injuries such as back and hip pathology that are the result of repetitive movement dysfunctions. He has focused much of his work on the integrative concepts of posture, stability, and mobility and how they influence human movement. He has published numerous articles and lectured extensively with regards to these concepts and their correlation to loads and stresses on biological tissues as well how they influence the durability of the human body.
Patrick Sagal, BS, MA, LMT
Kinetic Chain  / 
Manual Therapist, Treatment Specialist
Patrick Sagal has over 20 years experience as a massage therapist in Aspen. He has a Bachelor's in Biology and a Master's degree in Education from the University of New Mexico, and is a Licensed Massage Therapist in Colorado. His multicultural health perspective of Western, Chinese, and Ayurvedic comes from studying in the U.S., China, India, Thailand, and Brazil. His specialties helping to rebalance the kinetic chain include deep tissue release, therapeutic and sports massage,  corrective stretching and breath work, craniosacral therapy, and chi nei tsang. His clients include professional skiers, tennis players, cyclists, NFL football and NHL hockey players.
Patrick's passion is 'Skiing for Peace', helping to grow skiing in remote places around the world.
Ben Dowson
Rolfing/ 
Manual Therapist
Ben is a Certified Rolfer®. He has been obsessed with movement ever since he was young. At the age of thirteen he got involved in yoga and competitive rock climbing. Over the years he has explored dance, skiing, paragliding, trail running, gymnastics, and most recently the work of Ido Portal, a movement and athletic aficionado. Naturally this love of physical expression had its fair share of injuries, which led him to try Rolfing Structural Integration for the first time in 2018. It was the first time he experienced lasting results from manual therapy.
Ben's extensive experience with athletic pursuits puts him in a unique position to guide you along your healing journey. Whether a ski accident, normal aches and pains, or purely the pursuit of a more comfortable experience in your own body.