Denise Searle
Founder, Owner/Operator
Denise has had a passion for fitness since she was a young girl. She is a certified fitness trainer, Pilates, Gyrotonic ® and Gyrokinesis ® instructor, laser therapist, cryoskin therapist & cryotherapist.
After starting the Art of Fitness, Aspen's longest running Pilates studio, over 25 years ago, Denise  decided to expand her practice in order to help people on a deeper level. She explored many different therapies and treatments to arrive at the collection of offerings now provided by The Fix. Denise continues to explore the innovative and evolving world of body therapy and will continue to discover new opportunities to bring to The Fix as workshops, special guests and new services. Her mission is to help people feel better and heal faster naturally.
Dr. Giora Hahn, MD
Medical Director
Dr. Giora Hahn, MD is a board certified anesthesiologist specializing in Pain Management in Aspen, Colorado. He graduated with honors from University of Missouri/ Kansas City Campus, School of Medicine in 1991. Having more than 27 years of diverse experience, Dr. Giora Hahn is affiliated with Aspen Valley Hospital, Valley View Hospital, and Grand River Hospital District.
Dr. Joely Kaufman, MD
Dermatologist
Dr. Joely Kaufman is a board certified dermatologist and the Director of Skin Associates of South Florida, in Coral Gables. She served as full time faculty at the University's department of dermatology and cutaneous surgery for 7 years, where she is still active as a voluntary clinical Associate Professor, teaching residents and fellows injection and laser techniques. She is extensively involved in clinical research at the Skin Research Institute and is a Principal investigator on several clinical trials in dermatology, including FDA pivotal studies on neuromodulators, fillers and devices for the aesthetic market. Dr. Kaufman is a leader in the field of Cosmetic Dermatology and has authored and contributed to numerous peer reviewed publications on aesthetic technologies and techniques. She serves as a consultant to companies developing new additions to this market. She lectures nationally and internationally on aesthetic procedures in dermatology including toxins, fillers and lasers.
Dr. Kaufman has practices in Miami, New York and now also in Aspen.
Dr. Jennifer Drake, BS, DC
Chiropractor, Treatment Specialist
Dr. Jennifer Drake is a Holistic Chiropractor committed to help others reclaim optimal health and vitality so they can live their full potential without pain, stress and fatigue. She does this by using a unique personalized holistic approach to chiropractic care.
She has been a fitness advocate for over 20 years, a licensed chiropractic physician for 20 years, mom of three, entrepreneur, athlete and wellness speaker. Her extensive knowledge and training in musculoskeletal injuries, nutrition, neurology and postural dysfunction patterns gives her the ability to work with a variety of ages, fitness levels and health concerns that are multi-faceted.
A true believer that everyone has a powerful inner healer, she specializes in helping her clients align with that inner hero and tap into their own power to shift, heal and thrive. Her genius is working with each client with a customized program to get to the root of problems, gain clarity in what is holding them back and achieve the trust and body confidence to heal for good. Her customized strategy uses holistic healing, chiropractic care, nutrition and exercise coaching and stress relief mindset methods.
Marcy Maloy
Business Manager
Marcy grew up in Northern NJ, before attending Boston University. In 1989, she started working part time as a dental assistant and achieved National Board certification in 1996. Her career in dentistry has taken her from Boston to New York, Chicago, and ultimately Aspen, in 2013. She is an avid skier, and spent several seasons teaching in the children's program here. She became a PSIA certified ski instructor in 2015. In the warmer months, Marcy enjoys paddle boarding with friends and exploring trails with her pug, Stella. She also loves to cook and take in live music whenever possible.
Mary Hale
Marketing
Graduating with her Masters Degree in Marketing (MSM) from the University of Alabama, Mary has a specialization in digital and social media. With over six years experience in the industry, she has consulted in Los Angeles, California for two years in various industries including sports & entertainment, health/wellness, the arts, and hospitality. Now our very own Marketing Director at The Fix, she is managing all things PR, branding, and social media! Outside of that, she is a certified Yoga Sculpt Instructor and an artist. If you ever want to collaborate or partner together, she is your go to!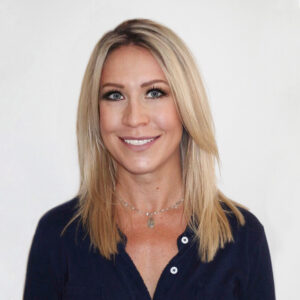 Trudi Olson-Feast RN,BSN
IV Specialist
Already a Colorado native, Trudi moved to the valley in 2007 after completing her RN at Denver School of Nursing in Denver, CO. She has always had a passion for healthy living and believes it to be essential to wellbeing. She is an avid outdoor adventurist and participates in all activities this valley has to offer. "I truly try to emulate the healthy lifestyle I am passionate about to be an example for my kids and my patients so there may create a desire for them to do so as well". She has spent most of her nursing career in the surgery department at AVH for over a decade. However, Recently she is beginning the journey of becoming a nurse practitioner and believes the FIX is "Where it's at".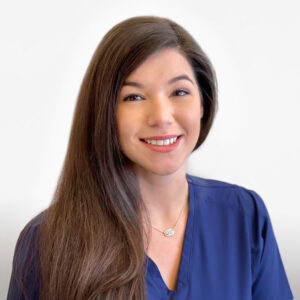 Lauren Angelo, RN, BSN
IV Specialist, Treatment Specialist
I grew up in Mobile, AL where I went to The University of South Alabama and graduated nursing school in 2015.  I worked in Mobile for the first 3 years out of school while taking one travel assignment to Knoxville, TN; this assignment ultimately gave me the motivation to move out of Alabama and travel more.  I moved to Houston, TX in 2018 where I worked for a year before becoming a full-time travel nurse at the end of 2019.  Since then, I have worked in San Antonio, TX; Livingston, NJ; and San Francisco, CA during the COVID-19 pandemic.  I moved here to Aspen, CO during Christmas 2020 to live with my fiancé, whom I've known since high school, and to start my new job at Aspen Valley Hospital.  All of my nursing career has been in the realm of obstetrics with my main specialty being Labor & Delivery, but I am excited to learn new skills and continue my practice in nursing at The Fix!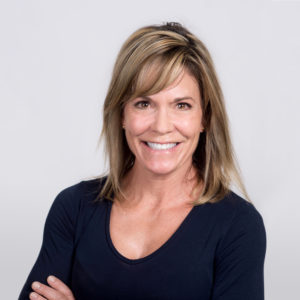 Jeanne Marie Cancilla, RN, BSN
IV Specialist, Treatment Specialist
Jeanne moved to Aspen in 2001 to take a "seasonal" job as an Operating Room nurse at Aspen Valley Hospital.  She drank the juice and fell in love with the valley and all mother nature had to offer, shifting Aspen to be her permanent home.  She received her nursing degree from University of Michigan.
Always being active in life, she also launched herself into the fitness industry and is holds certifications in mat and equipment Pilates, Barre, and High Intensity Interval Training. She has taught various classes throughout the valley for the last 10 years.
Jeanne has extensive experience in IV Therapy and Vitamin supplementation to support health & wellbeing. She believes that a proactive approach to health & wellness is imperative to maintaining a healthy balance in life.
Deborah 'Ducky Coombe, RN
IV Specialist
A a native of Aspen, Colorado, Ducky has dedicated her professional career as a medical professional. Her passion for skiing and outdoor activities blended early on with the two starting as an Aspen Ski Patrol and Powder Tour Guide. Coordinating the seasonal fluctuations, Ducky started working at Aspen Valley Hospital and Aspen Ambulance District as EMT-I. Since becoming a nurse in 2005, she has worked in the ER and OR. Presently, she is working in the Perioperative Department. Her college degree in Wildlife Filmmaking and Photography has allowed for many adventures around the world.
Working for The Fix allows her medical knowledge and IV skills to assist with therapies for the clients achieving optimal wellbeing.
Patrick Sagal, BS, MA, LMT
Kinetic Chain Therapist / 
Manual Therapist
Patrick Sagal has over 20 years experience as a massage therapist in Aspen. He has a Bachelor's in Biology and a Master's degree in Education from the University of New Mexico, and is a Licensed Massage Therapist in Colorado. His multicultural health perspective of Western, Chinese, and Ayurvedic comes from studying in the U.S., China, India, Thailand, and Brazil. His specialties helping to rebalance the kinetic chain include deep tissue release, therapeutic and sports massage,  corrective stretching and breath work, craniosacral therapy, and chi nei tsang. His clients include professional skiers, tennis players, cyclists, NFL football and NHL hockey players.
Patrick's passion is 'Skiing for Peace', helping to grow skiing in remote places around the world.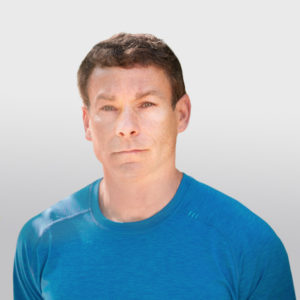 Bill Fabrocini, PT, CSCS
Personal Training, Physical Therapy
Bill Fabrocini is a clinical specialist in orthopedic physical therapy and sports performance training coach. He has worked at the Aspen Club Sports Medicine Institute in various capacities since 1989 along with running his own training and consulting business, Bill Fabrocini LLC.
Bill specializes in chronic injuries such as back and hip pathology that are the result of repetitive movement dysfunctions. He has focused much of his work on the integrative concepts of posture, stability, and mobility and how they influence human movement. He has published numerous articles and lectured extensively with regards to these concepts and their correlation to loads and stresses on biological tissues as well how they influence the durability of the human body.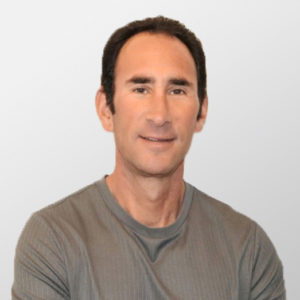 Larry Feinman, DC, CSCS, FMT
Treatment Specialist
Larry has been in the health and fitness field for over 25 years.He has worked with people of all ages including athletes, fitness enthusiasts, children and the elderly. Larry's chiropractic background provides him with extensive knowledge of both the muscular and skeletal systems which allows him to accurately evaluate and treat musculoskeletal injuries.
Larry's laser work is focused on pain relief and the treatment of soft tissue injuries and inflammation. He also utilizes the laser for enhanced athletic performance and recovery.
Larry is committed to providing exceptional, focused and detailed care to all clients.
Anna Castellano, BS, LMT
Kinetic Chain Therapist / Manual Therapist, Treatment Specialist
Anna Castellano is a native Coloradan with over 14 years of experience in therapeutic and sports massage therapy.  She has a degree in Exercise and Sport Science from Oregon State University and massage certification through Oregon School of Massage.  Her specialties include working the kinetic chain with deep tissue massage and cupping.  Anna was the sports massage therapist for USA Curling for nine years and provided massage at the 2014 Sochi Olympic Games.
Kristin Koehler, Medical Aesthetician 
Treatment Specialist
Kristin Koehler is an accomplished medical aesthetician and massage therapist with 29 years of experience in the industry. She is a dedicated professional who is uniquely qualified in providing each client with customized service through knowledge, passion and commitment. Additionally, Kristin holds a business degree from the University of Colorado and is a trained EMT which gives her an even greater understanding regarding skin and muscular functions.
She is experienced in hyrdafacials, chemical peels, plasma pen treatments, micro-needling, micro-dermabrasions, dermaplaning and SculpSure® body contouring.
David Berkson
Kinetic Chain Therapist / 
Manual Therapist
David is most concerned with an individuals structure and their inherent balance. he has developed and incorporated many techniques in his style of bodywork/massage. Intuitively flowing and releasing the bodies different layers of fascial tissue he can realign a person body and thus increasing more flexibility and range of motion. Most everyone has had numerous injuries, sprains and accidents, these all can accumulate into tightness, decreased movement and aches and pains. Through a series of sessions David can help elevate many of these current issues and than release these deeper and older wounds. The whole precess lead to a more flowing and homeostasis life.