Denise Searle
Founder, Owner
Denise has had a passion for fitness since she was a young girl. She is a certified fitness trainer, Pilates, Gyrotonic ® and Gyrokinesis ® instructor, laser therapist, cryoskin therapist & cryotherapist.
After starting the Art of Fitness, Aspen's longest running Pilates studio, over 25 years ago, Denise  decided to expand her practice in order to help people on a deeper level. She explored many different therapies and treatments to arrive at the collection of offerings now provided by The Fix. Denise continues to explore the innovative and evolving world of body therapy and will continue to discover new opportunities to bring to The Fix as workshops, special guests and new services. Her mission is to help people feel better and heal faster naturally.
Dr. Giora Hahn, MD
Medical Director
Dr. Giora Hahn, MD is a board certified anesthesiologist specializing in Pain Management in Aspen, Colorado. He graduated with honors from University of Missouri/ Kansas City Campus, School of Medicine in 1991. Having more than 27 years of diverse experience, Dr. Giora Hahn is affiliated with Aspen Valley Hospital, Valley View Hospital, and Grand River Hospital District.
Mark Sinnreich, M.D. FAAOS
Board Certified Orthopedic Surgeon
Mark J. Sinnreich, MD, is a highly accomplished Board Certified Orthopedic Surgeon serving South Florida for over 40 years. Dr. Sinnreich provides his patients with the highest level of personalized comprehensive orthopedic care. He treats a broad spectrum of orthopedic conditions from advanced arthritic joint disease of the hip, knee, shoulder and sports related injuries. Dr. Sinnreich is exceptionally specialized in the latest techniques of injectable Cellular Augmentation with PRP Therapy. He is board certified with the American Academy of Orthopedic Surgery and American Academy of Orthopedic Surgeons, as well as many others. His training has allowed him to treat a variety of patients from all over the world including the highly acclaimed, Miami City Ballet.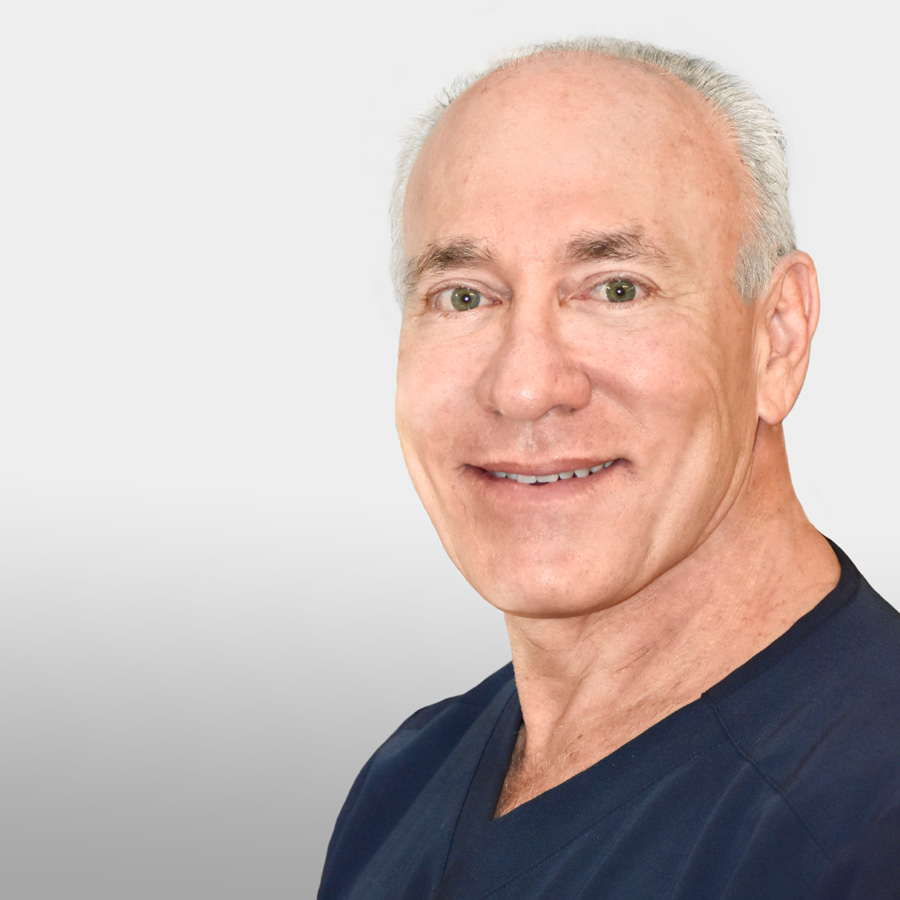 Dr. David Applebaum, MD, F.A.C.S
Plastic Surgeon
Dr. David Applebaum is a highly respected board certified Plastic Surgeon in private practice in Boca Raton, FL since 1991. Due to his love for the Aspen area, he has expanded his practice to the Aspen area and has been treating patients in Aspen for the past 5 years. He has been a medical consultant for skin care companies, and on numerous pharmaceutical advisory panels. He currently instructs and lectures nationally on advanced injection techniques in neurotoxins and dermal fillers.
He has been awarded Castle Connolly Top Doctors status for several years. 

He is a member of The American Society of Plastic Surgeons, The American Society for Aesthetic Plastic Surgery, The American Society for Laser Medicine and Surgery, and a Fellow of the American College of Surgeons.
Deborah 'Ducky Coombe, RN
IV Specialist
A a native of Aspen, Colorado, Ducky has dedicated her professional career as a medical professional. Her passion for skiing and outdoor activities blended early on with the two starting as an Aspen Ski Patrol and Powder Tour Guide. Coordinating the seasonal fluctuations, Ducky started working at Aspen Valley Hospital and Aspen Ambulance District as EMT-I. Since becoming a nurse in 2005, she has worked in the ER and OR. Presently, she is working in the Perioperative Department. Her college degree in Wildlife Filmmaking and Photography has allowed for many adventures around the world.
Working for The Fix allows her medical knowledge and IV skills to assist with therapies for the clients achieving optimal wellbeing.
Karen Maciejko, RN
IV Specialist
Karen started her nursing career in 2005 in the Emergency Department. She has worked a variety of nursing roles in emergency, trauma, and injury prevention. She moved to Aspen in 2017 and serves as the Trauma Program Manager at Aspen Valley Hospital and as a Family Nurse Practitioner at Castle Valley Children's Clinic in Carbondale. She loves the beauty and serenity of the mountains and enjoys hiking and skiing.
Gina Astorino, MSN, RN, CNS
IV Specialist
Gina has a long-established holistic nursing practice with extensive experience providing care in complex hospital settings, ambulatory surgery, home health and hospice, and remote areas with limited access to advanced medical care. Nourish the body and soul, find balance and breed laughter. She likes to play outside, make art, live among wildlife and cuddle cats.
Gary Whiseant, RN
IV Specialist
Gary is a Registered Nurse with over twenty five years of experience in the emergency department. He has worked in a variety of emergency departments from level one trauma centers to critical care access hospitals. As a child Gary dreamed of living in Western Colorado after spending many family vacations in the area. He fulfilled that dream 30 years ago when he moved to the area. Prior to working as a registered nurse Gary worked as an EMT on an advanced life support ambulance for three years. Gary is currently working at Aspen Valley Hospital alongside The Fix.
LaMae Turk
Phlebotomist, IV Specialist
LaMae is a Nationally Certified Phlebotomist Technician with additional certifications in IV Therapy. With her seven years of hospital experience, she is excited to contribute her knowledge to The Fix team! A North Dakota native, LaMae came to Aspen as a travel phlebotomist and immediately fell in love with the community and the adventures this valley provides. When not working at AVH or the Fix, you can probably find her out on the mountain! 
Mallery Tarrant, RN, BSN, CEN
IV Specialist
Mallery is a registered nurse with over four years of experience specializing in emergency and critical care medicine. She earned dual Bachelors Degrees in Biomedical Science and Nursing while living in Michigan and now works as a travel nurse throughout the country with her current position in the Emergency Department at Aspen Valley Hospital. She is loving her time in the Valley and spends as much of it as she can on the slopes!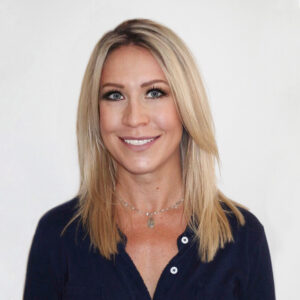 Trudi Olson-Feast RN,BSN
IV Specialist
Already a Colorado native, Trudi moved to the valley in 2007 after completing her RN at Denver School of Nursing in Denver, CO. She has always had a passion for healthy living and believes it to be essential to wellbeing. She is an avid outdoor adventurist and participates in all activities this valley has to offer. "I truly try to emulate the healthy lifestyle I am passionate about to be an example for my kids and my patients so there may create a desire for them to do so as well". She has spent most of her nursing career in the surgery department at AVH for over a decade. However, Recently she is beginning the journey of becoming a nurse practitioner and believes the FIX is "Where it's at".
Marcy Maloy
Office Manager
Marcy grew up in Northern NJ, before attending Boston University. In 1989, she started working part time as a dental assistant and achieved National Board certification in 1996. Her career in dentistry has taken her from Boston to New York, Chicago, and ultimately Aspen, in 2013. She is an avid skier, and spent several seasons teaching in the children's program here. She became a PSIA certified ski instructor in 2015. In the warmer months, Marcy enjoys paddle boarding with friends and exploring trails with her pug, Stella. She also loves to cook and take in live music whenever possible.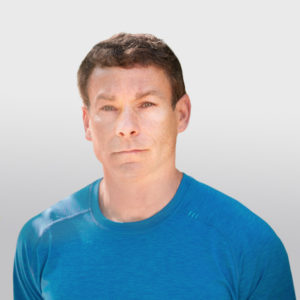 Bill Fabrocini, PT, CSCS
Physical Therapist, Consultant
Bill Fabrocini is a clinical specialist in orthopedic physical therapy and sports performance training coach. He has worked at the Aspen Club Sports Medicine Institute in various capacities since 1989 along with running his own training and consulting business, Bill Fabrocini LLC.
Bill specializes in chronic injuries such as back and hip pathology that are the result of repetitive movement dysfunctions. He has focused much of his work on the integrative concepts of posture, stability, and mobility and how they influence human movement. He has published numerous articles and lectured extensively with regards to these concepts and their correlation to loads and stresses on biological tissues as well how they influence the durability of the human body.
Remy Ogden
Treatment Specialist
Remy grew up in Bend, Oregon before moving to Colorado in 2017 to attend Colorado State University. She graduated with a B.S in Health and Exercise Science with a concentration in Sports Medicine.
During school she did research in cardiovascular physiology through the Human Performance and Clinical Research Laboratory. As an avid climber, long-distance runner and mountaineer, she uses her passion for exercise physiology as a means to better understand optimal athletic performance.
She moved to the Aspen area to work for the Bridging Bionics Foundation, a physical therapy clinic that helps people with varying neurological impairments to regain mobility.
She attempts to approach her own health holistically, integrating modalities like acupuncture, Chinese medicine and herbology, energy work, and nutrition.
You can find her doing cold immersion in alpine lakes, or scrambling around Colorado's rocky expanse.
Patrick Sagal, BS, MA, LMT
Kinetic Chain  / 
Manual Therapist
Patrick Sagal has over 20 years experience as a massage therapist in Aspen. He has a Bachelor's in Biology and a Master's degree in Education from the University of New Mexico, and is a Licensed Massage Therapist in Colorado. His multicultural health perspective of Western, Chinese, and Ayurvedic comes from studying in the U.S., China, India, Thailand, and Brazil. His specialties helping to rebalance the kinetic chain include deep tissue release, therapeutic and sports massage,  corrective stretching and breath work, craniosacral therapy, and chi nei tsang. His clients include professional skiers, tennis players, cyclists, NFL football and NHL hockey players.
Patrick's passion is 'Skiing for Peace', helping to grow skiing in remote places around the world.
Ben Dowson
Rolfing/ 
Manual Therapist
Ben is a Certified Rolfer®. He has been obsessed with movement ever since he was young. At the age of thirteen he got involved in yoga and competitive rock climbing. Over the years he has explored dance, skiing, paragliding, trail running, gymnastics, and most recently the work of Ido Portal, a movement and athletic aficionado. Naturally this love of physical expression had its fair share of injuries, which led him to try Rolfing Structural Integration for the first time in 2018. It was the first time he experienced lasting results from manual therapy.
Ben's extensive experience with athletic pursuits puts him in a unique position to guide you along your healing journey. Whether a ski accident, normal aches and pains, or purely the pursuit of a more comfortable experience in your own body.
Maria Crane, LMT, MMP, LDM
Kinetic Chain / 
Manual Therapist, Treatment Specialist
Maria is a Licenced Massage Therapist in the state of Colorado that has been treating locals and visitors in Aspen and the roaring Fork Valley since 2015.
She is passionate about having an active and healthy lifestyle, reason why she helps people heal from chronic pain. Maria is certified and specializes in various different therapies such as: Lymphatic Drainage Massage, Medical Massage Practitioner, Sports massage, Shiatzu, Reflexology, Prenatal and Cupping Massage.
Originally from Argentina, she moved to the United States 15yrs ago. She lives in the Roaring Fork Valley with her husband and two kids.
When Maria is not treating her clients through therapeutic treatments you can find her on the slopes in winter, camping year round or in one of her favorite hiking trails in summertime.
John Hatanaka, LMT
Kinetic Therapist / 
Manual Therapist
John Hatanaka has been practicing as a licensed massage therapist for the last eight years and predominately has worked in high end spas in the Aspen area. His healing arts originate from his foundation training in 2014 where he had the pleasure of studying at the Aspen Massage Institute. There he gained introductory experience in a variety of different modalities offered by a host of different instructors. He walked away gaining a specific interest in the more eastern based systems such as CranioSacral, Shiatsu, and Acupressure. While his practice is quite physical, helping to alleviate client's various ache's and pains, he also identifies quite strongly with being an energy worker and has explored the deeper depths of following the ancient Japanese art and clairsentient quality of Reiki. He comes from a Japanese background himself, which lends itself to a further synchronistic commonality with this form of energy work. While his path has come about quite organically, his vision is more spiritual in nature stemming from his travels to India in 2017.
Jeanne Ruggles
Kinetic Therapist / Feldenkrais Therapist
Jeanne has been practicing massage full time since 1994, starting her career in her forties after a major career change. A graduate of the Rolf Institute in Boulder, Jeanne is passionate about the benefits of touch and movement. She studied at the Massage Institute of Colorado and later trained in Pilates, Gyrotonic™ (with Julio Horvath, its creator), and Feldenkrais, which was pivotal in Jeanne's perspective of the benefits of touch and movement therapy.
Though Jeanne does not practice Feldenkrais in a conventional manner, her massage practice is heavily influenced by the Feldenkrais method.