Call 970-544-6800 x102
for immediate appointment
HydraFacial MD®
A medical grade resurfacing treatment that promotes long term skin health benefits and can be tailored to meet the specific needs of all skin types. This multi-step treatment cleanses, evenly exfoliates and extracts to remove impurities and dead skin cells while simultaneously replenishing vital nutrients including Antioxidants, Peptides, and Hyaluronic Acid. The HydraFacial MD® offers instant, noticeable results with no downtime or discomfort.
Uses patented technology to cleanse, extract & hydrate with super serums made with nourishing ingredients that create a gratifying glow. Add a booster treatment customized to your unique skincare needs to optimize results.
Hydrafacial Booster Add-Ons
Dermabuilder -

Improves the appearance of fine lines and wrinkles for smoother texture and younger looking skin.

Britenol

-

Reduces the appearance of dark spots a and leaves skin brighter with a more even complexion.

Growth Factor(CTGF)

-

Protein responsible for the healing of skin, helps to smooth rough textured skin, reduces the appearance of fine lines, and bring the skin back to its natural, youthful state.
Add-On LED Hydrafacial Light Therapy
Increases absorption of hydrafacial boosters.
Increases collagen production.
Aids in recovery.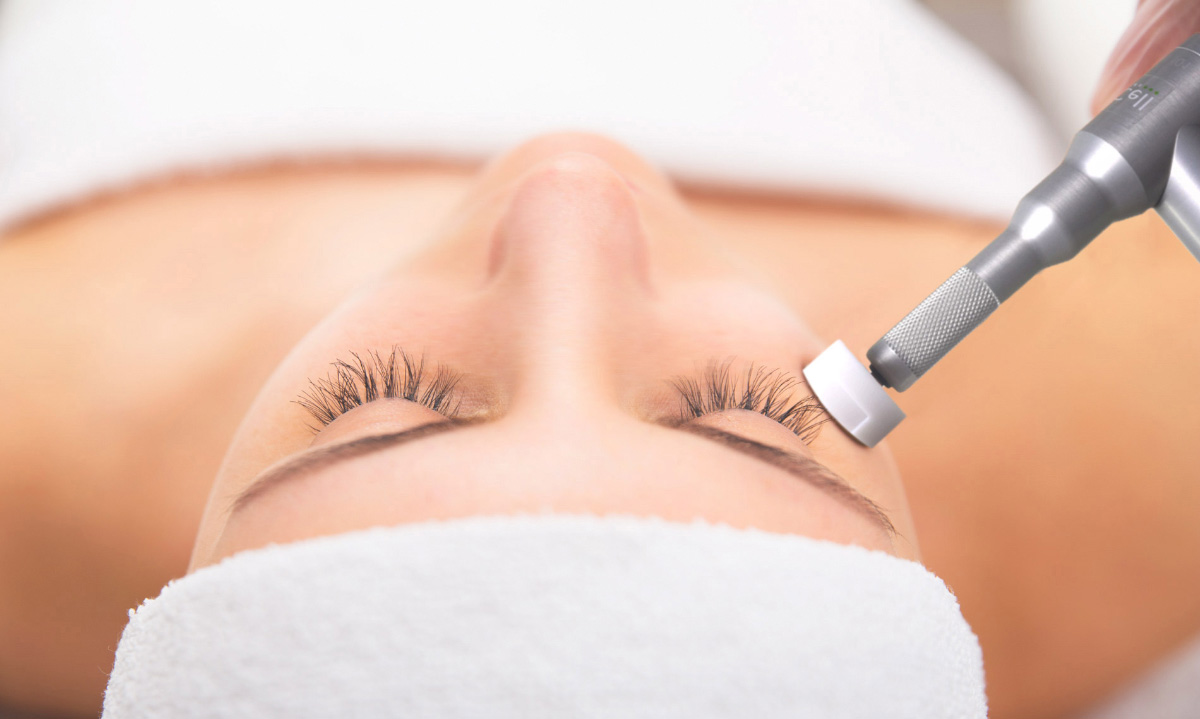 Microneedling with Procell or Nanoparticles
Microneedling helps virtually erases wrinkles, improves the appearance of acne and traumatic scars, reduces acne inflammation, and nourishes hair follicles. Microneedling produces a clinically significant increase in the production of new collagen and elastin through the release of powerful peptides, growth factors and cytokines. Additional areas upon request.
Factor X Rejuvenating Facial
The next generation of regenerative therapy is here. By isolating the beneficial nanoparticles released by regenerative cells, FactorX uses these powerful messengers that may reduce wrinkles and fine lines FactorX is a proprietary product derived from perinatal tissues. This is a rich source of growth factors, peptides, hyaluronic acid, and extracellular vesicles that contain microRNA. FactorX may restore a youthful appearance in your face. This procedure may also provide improvements in skin quality, tightness, and color irregularities caused by aging, sun exposure, and the environment.
Factor X Microneedling For

 Restorative Hair Treatment
X-Factor Microneedling using PRP is a more natural method of hair regrowth and regeneration. By combining the natural healing response of the body to the micro incisions made with the microneedling and the restorative  power of platelet rich plasma, our unique combination of Procell and Nanoparticles can be an extremely effective hair loss treatment.
Dermaplaning
Dermaplaning is a skin resurfacing procedure using a special instrument to remove the uppermost layers of your skin. It is a minimally invasive cosmetic procedure whereby your esthetician uses a scalpel (knife) to shave away "peach fuzz' hair on the face as well as dead skin cells. Dermaplaning can help reduce the appearance of acne scars or other skin imperfections by revealing newer, undamaged skin. It can make your skin look younger, smoother and allows for more effective product absorption into the skin. This is a great stand-alone treatment or an add on treatment to a Hydrafacial.
Celluma Low-light Therapy
This device is designed to manage a variety of pain and skin conditions including acne, anti-aging and pain management. Celluma uses light energy to improve cellular health by accelerating the repair and replenishment of compromised tissue cells.
Hydrating and Restorative Masks
Add any hydrating and restorative masks with Celluma Low-light Therapy to enhance your treatment.
Call 970-544-6800 x102
for immediate appointment